COMPREHENSIVE SOLAR POWER SOLUTION FOR BUSINESS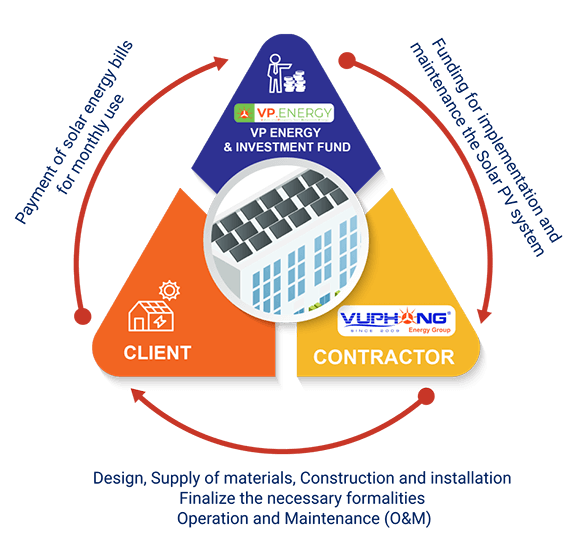 POWER PURCHASE AGREEMENT (PPA) MODEL EXCLUSIVELY FOR BUSINESS
VP.ENERGY develops solar power systems through the Power Purchase Agreement (PPA) flexible cooperation model, allowing enterprises to utilize clean energy without paying investment costs.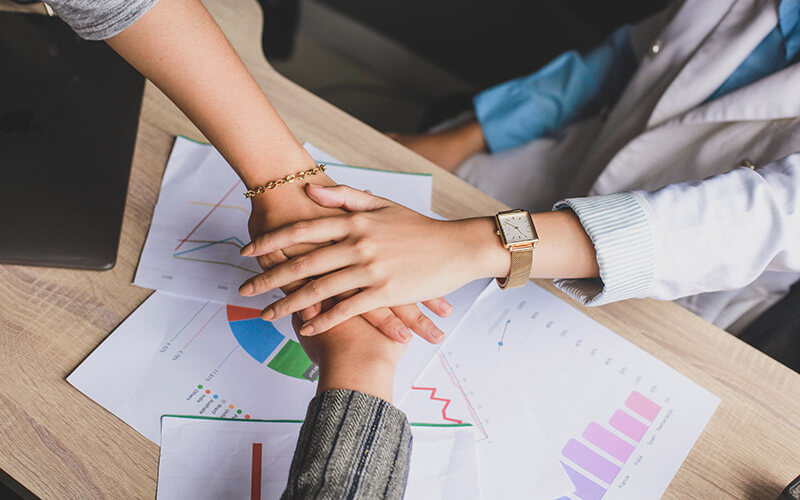 COOPERATION WITH INVESTMENTS
VP.ENERGY cooperates with investment units (private investment funds, investors, businesses/financial institutions, etc.) to provide a solid financial foundation for the prompt implementation of solar power projects.
VP.ENERGY is in charge of project development, including all consultation, design, materials, and installating solar power systems on the factory's roof. We operate, monitor, and maintain the system in real time.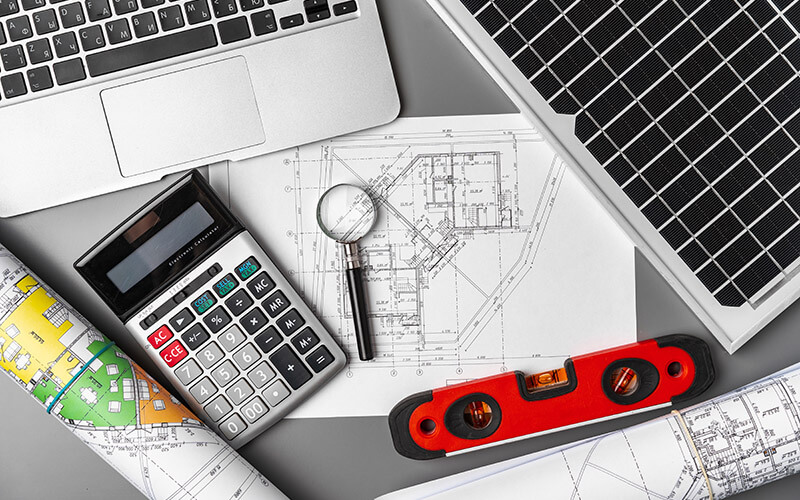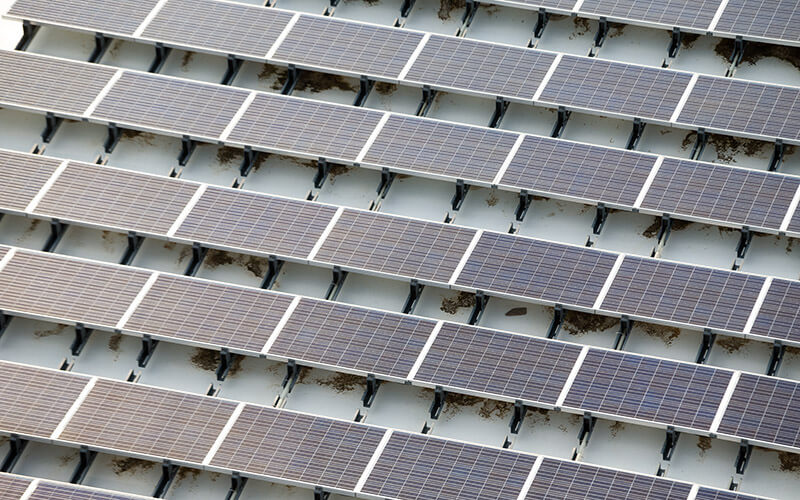 AGREEMENT FOR SYSTEM LEASE
/ DIRECT POWER PURCHASE
Through system leasing contracts or direct power purchase contracts, businesses may use clean energy from the system. When the contract expires, ownership of the solar power system will be transferred to the enterprise.
BENEFITS FOR BUSINESS
Economic benefits
Contributing to the environment and community
Contribute to the reduction of greenhouse gas emissions and join hands to achieve carbon neutrality
Help in accelerating the energy transition to renewable and sustainable energy in Vietnam and globally
Join hands to implement the Sustainable Development Goals (SDGs) of the United Nations, especially Goal 7 – Affordable and clean energy, Goal 13 – Climate action, and Goal 17 – Partnerships for the Goals...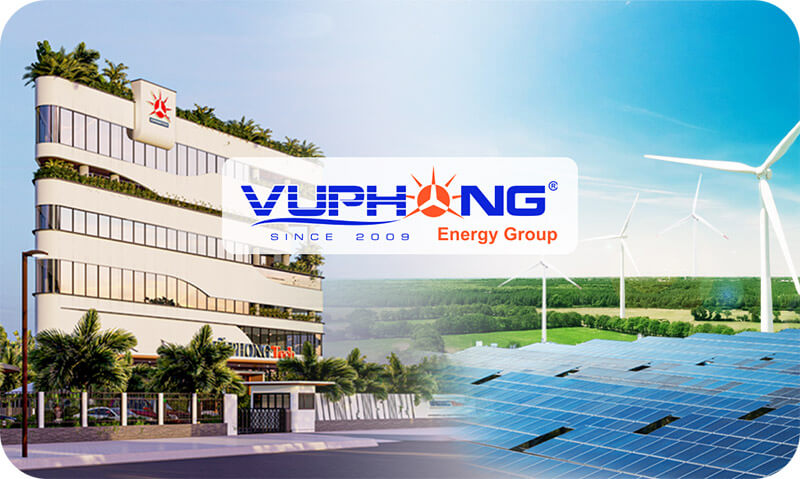 STRONG CAPACITY
Pioneering experience in developing solar power in Vietnam, with the core capacity of EPC general contractor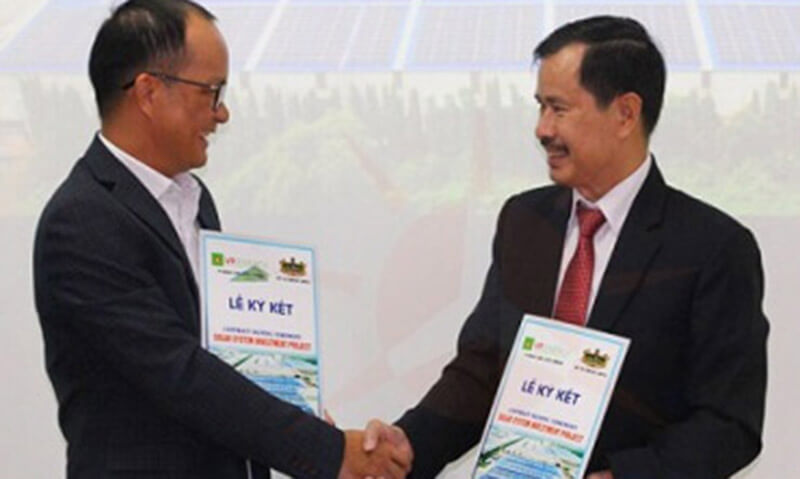 PRESTIGIOUS BRAND
VP.Energy is a subsidiary of Vu Phong Energy Group, Vietnam's leading renewable energy company with a prestigious brand and a long history (since 2009)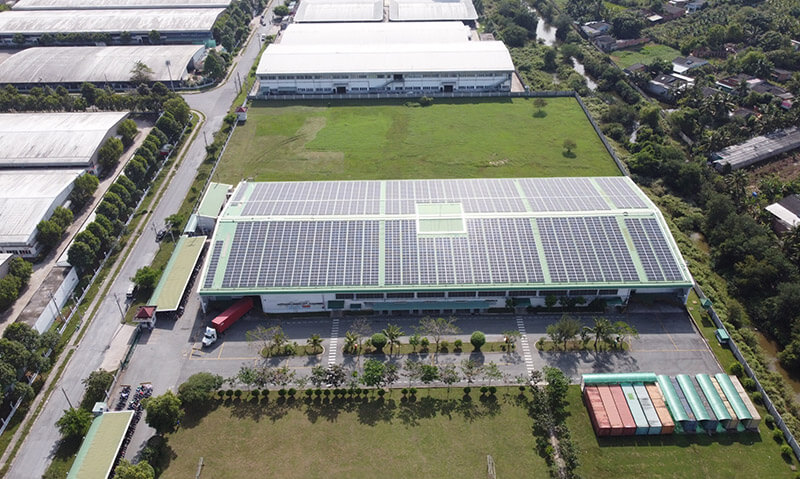 SOLID EXPERIENCE
We have been involved and developed many commercial and industrial solar power systems using the Power Purchase Agreement (PPA) model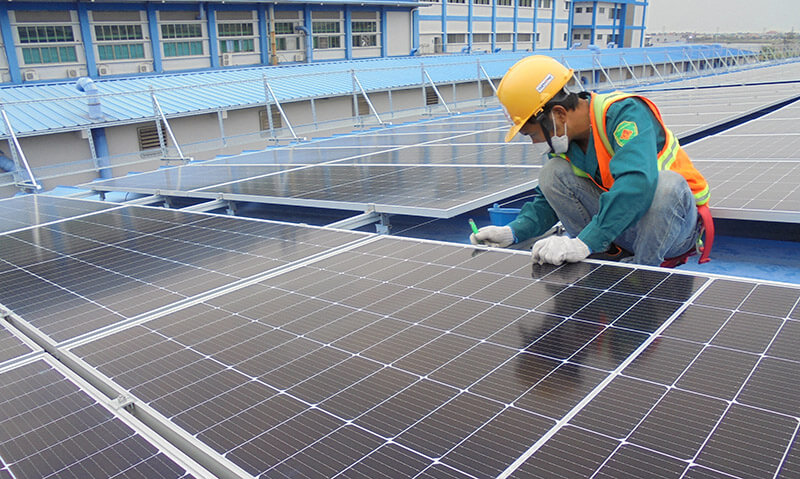 CLEAR COMMITMENT
VP.ENERGY develops high-quality, long-lasting solar power systems that give investors and customers value and prosperity.
ALSO VP.ENERGY USES SOLAR POWER TO GREEN PRODUCTION